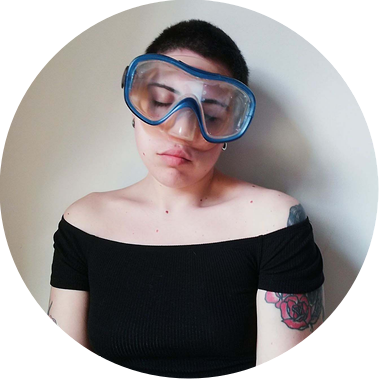 I'm quirky, I'm loud, I'm creative and most importantly I'm queer.

Storytelling is at the heart of my work: I've always been drawn to raw honesty and vulnerable realness.
My work is romantic, nostalgic, earthy, and intimate.
With my photography I aim to capture those moments of intimacy between people and their loved ones -including pets - making their bond eternal.
- -
I've been traveling a lot before corona spoiled my plans, in fact most of my formative years took place between Italy and Spain.
Now, I'm based in London where I'm planning to stay for a while - even though the weather drives me crazy.
FEATURES + EXHIBITIONS
2021 Slippage Magazine, Noctis Magazine
2020 F Word Magazine, The Editorial QC
2019 Kaltbult, La Botanica, Feroce, Voom Magazine, Elegant Magazine, Philocaly Magazine
2019 Producer/AD for "Lucid" a short fashion film
2018 "Who Am I?" for ArtAbout Magazine
2017 RGSP magazine
2017 Solo Exhibition - Melancholy Project, Madama Hostel&Bistrot (Milan, Italy)

EDUCATION
2019 Art Direction for Fashion, Central Saint Martins

2018 Fashion Photography, Central Saint Martins
2017 - ∞ Workshops with Marta Bevacqua, Lara Jade, Giulia Bersani..
2015 Professional Photography, Italian Institute of Photography (Milan, Italy)
2013 Editorial Illustration, CFP Bauer (Milan, Italy)